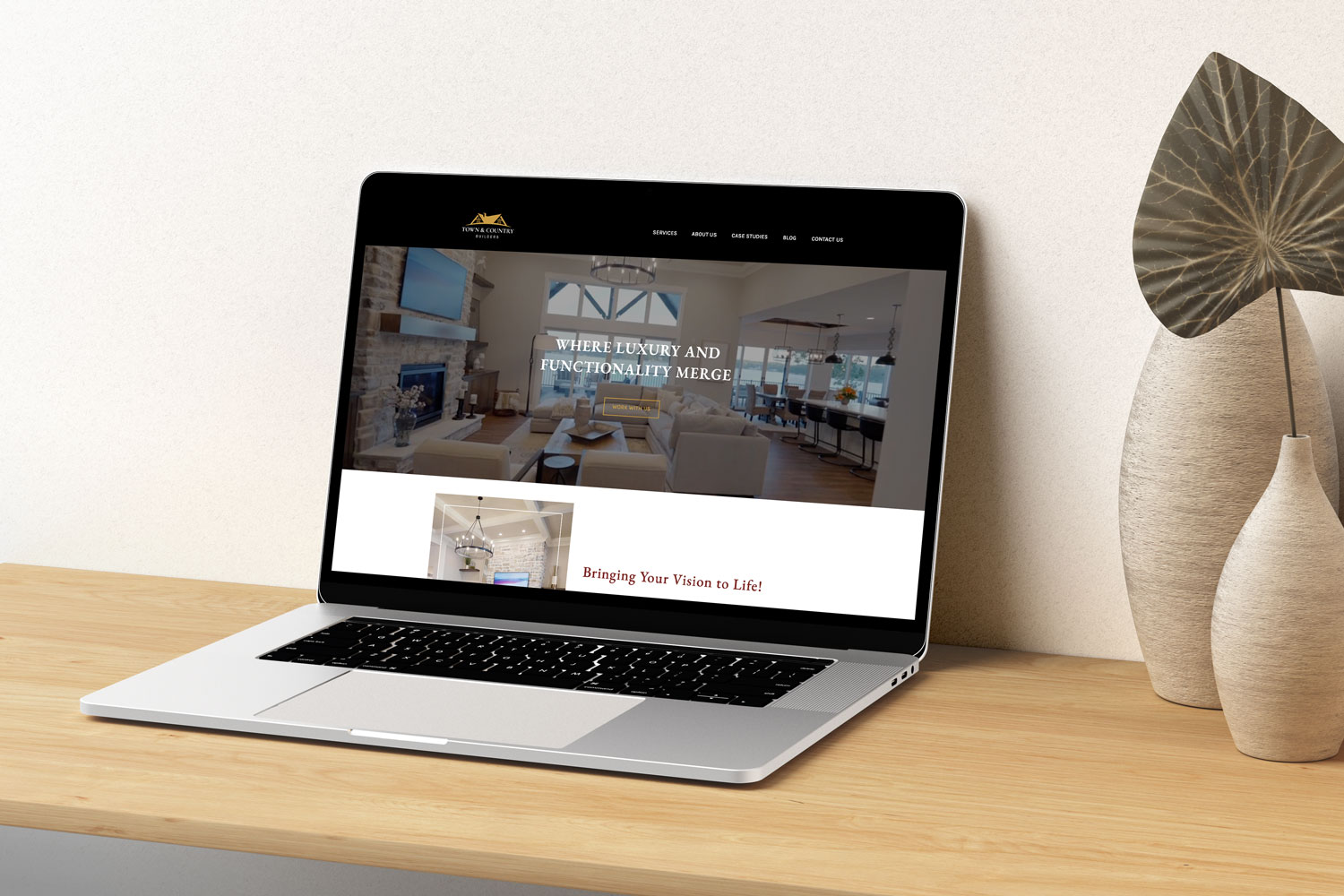 FOR IMMEDIATE RELEASE
Town & Country Builders Unveils Exciting Rebrand and Launches New Website
Elkhart, Indiana – Wednesday, May 10th, 2023
Elkhart's premier luxury home builder, known for crafting exquisite homes of unparalleled quality and sophistication, is pleased to announce a thrilling rebranding initiative and the launch of their brand-new website. With a commitment to delivering exceptional craftsmanship and an unwavering dedication to client satisfaction, the rebranding effort aims to reinforce the builder's position as a trusted name in the luxury housing market.
The rebrand includes a comprehensive update of the builder's visual identity, which will be reflected in all aspects of its operations. From the elegantly redesigned logo to refined color palettes and brand messaging, the refreshed brand will embody Town & Country Builders' commitment to timeless elegance and meticulous attention to detail.
One of the most significant developments in this rebrand is the launch of their new website, designed to provide an immersive digital experience for prospective homeowners. The website showcases a sleek, user-friendly interface featuring an impressive portfolio of luxury homes, along with comprehensive information on their services.
"We are thrilled to embark on this exciting rebranding journey," said Brad Birkey, Operations Manager of Town & Country Builders. "Our new brand identity represents the essence of our company – a harmonious blend of luxury, craftsmanship, and personalized service. It reflects our unwavering commitment to creating dream homes that surpass our clients' expectations."
In addition to the new website, the luxury home builder is gradually rolling out updated branded materials throughout the Elkhart community. This includes updated car graphics, signs, and other collateral that reflect the refined aesthetics of the brand's new visual identity. The community can expect to see these updates implemented over the coming weeks, as they continue to leave their mark on Elkhart's landscape.
The Town & Country Builders rebranding initiative represents an exciting chapter in their history, emphasizing their dedication to maintaining the highest standards of excellence while embracing innovation and contemporary design trends. With their new website and visually appealing brand assets, the builder is poised to further solidify their position as the go-to choice for discerning homeowners in Elkhart.
For more information about the luxury home builder and to explore their stunning portfolio of homes, visit their new website at www.tcbldrs.com.