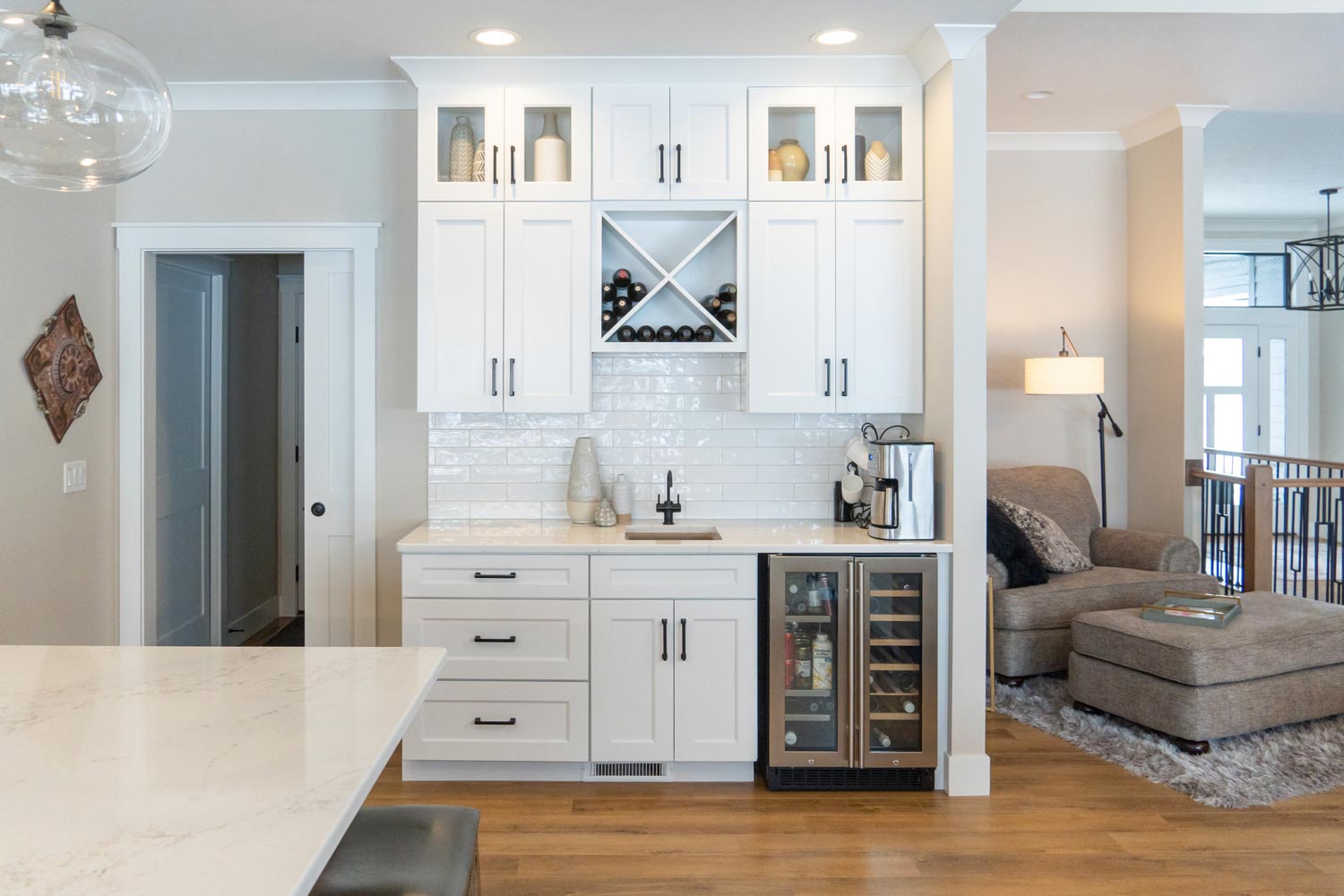 Homeowners building a custom home often add a coffee bar or drink station to their kitchen. This is a great way to entertain guests or have a quick cup of coffee before starting your day. However, there are a few things you need to keep in mind when adding a coffee bar to your home.
Here are our top tips:
1. Location, location, location.
The placement of your coffee bar is important. You want it to be easily accessible but out of the way of foot traffic. A good spot might be in the corner of your kitchen or near the breakfast nook.
2. Make it functional.
Your coffee bar should be equipped with all the essentials: a coffeemaker, mugs, sugar, creamer, etc. But don't forget about the non-essentials that will make your coffee bar truly unique, like a special flavor of syrup or an espresso machine.
3. Add some flair.
Personalize your coffee bar with fun decor that reflects your style. This is your chance to get creative! Some ideas include hanging artwork or using fun mug holders.
4. Think about the future.
If you plan on selling your home someday, potential buyers will love seeing a well-thought-out coffee bar. So make sure to include it in your plans from the very beginning.
Adding a coffee bar to your custom home is a great way to make it feel more welcoming and stylish. Just remember to keep these tips in mind so that your coffee bar is both functional and aesthetically pleasing. Cheers!