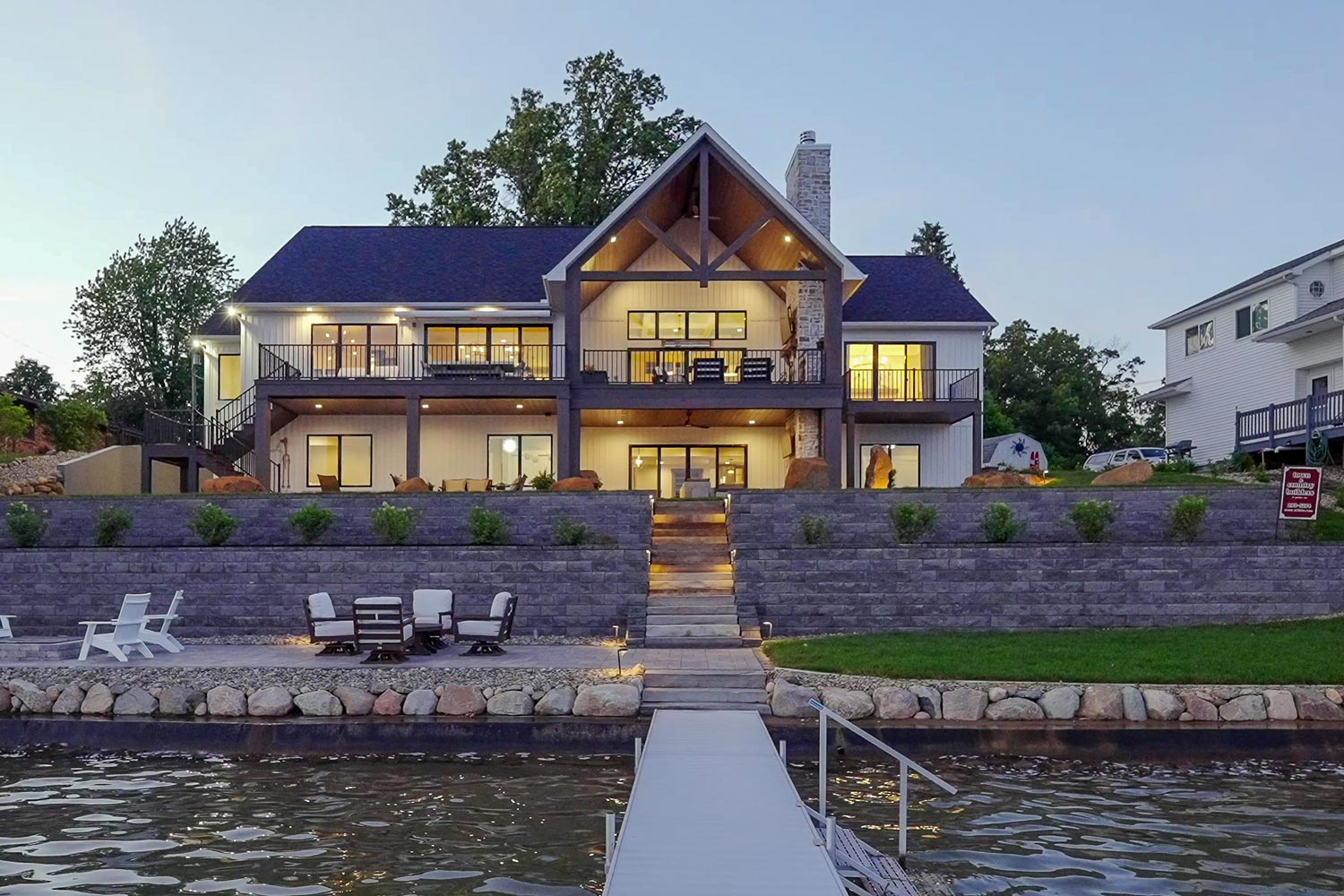 A lakehouse is the perfect all-season getaway – a place to relax, unwind, and enjoy quality time with family and friends. But if you're thinking about building a lakehouse of your own, there are a few things you need to consider first.
Here are some tips and tricks to make sure your dream lakehouse becomes a reality.
1. Location, location, location.
When it comes to building a lakehouse, the most important factor to consider is the location. You want to make sure you choose a spot that's close enough to civilization for convenience but far enough away for peace and quiet. You also want to make sure the property is big enough to accommodate your needs – both now and in the future. And of course, you'll want to pick a spot with a great view. After all, that's one of the main reasons people build lakehouses in the first place!
2. Get your finances in order.
Building a lakehouse is a big investment, so you'll need to make sure your finances are in order before breaking ground. Talk to your bank or financial advisor about getting a loan or line of credit so you can cover the costs of construction. You should also have some money set aside for unexpected expenses – because there's always something that comes up when you're building a house! But you can rest assured that the Town & Country team works hard to stay within your budget.
3. Hire a reputable contractor.
Once you've got the financing sorted out, it's time to start looking for contractors. When you're hiring someone to build your dream home, you want to make sure they're reputable and have experience building houses in your area. Ask around for recommendations or check out online reviews before making your final decision.
4. Pick the right features.
One of the most fun parts of building a lakehouse is choosing all the features and amenities you want! Make a list of must-haves and nice-to-haves so you can prioritize what's important and what can be left out if it's necessary.
5. Enjoy your new home!
Once your lakehouse is built, it's time to sit back and enjoy all your hard work. Invite friends and family over for long weekends or host summer parties by the water – however you decide to spend your time at the lake, make sure you enjoy it!
Bonus tip:
If your lakeside community has a homeowner's association or group that gets together, we recommend participating in events to get to know the people that live around you.
Building a lakehouse is a big investment – but it's worth it when you finally get to sit back and enjoy all that beautiful water views!